And observe what the LORD your God requires: Walk in obedience to him, and keep his decrees and commands, his laws and regulations, as written in the Law of Moses. Do this so that you may prosper in all you do and wherever you go. I Kings 2:3
---
Sunday, June 13, 2021
The Battle for David's Legacy
Jeff Ross will be our speaker this week. His topic will be "The Battle for David's Legacy". His lesson will be based on 1st Kings and 1st Chronicles.
---
CUC attendance Sunday, June 6
Zoom: 14, Class: 79, teacher: 1 = Total: 94 !
And our CUC treasury added $104 with our in-class collection.
We had 3 visitors (including Peter Oliver joining us on Zoom from France!)Thank goodness for Zoom! But it is good to see each other again face to face!
This Sunday we will continue to have class both in the classroom and on Zoom.
---
Come Back to Class!
Regarding the air quality information for all the RUMC facilities-Sanctuary, Chapel and Dodd Center. Enhancements to the air handling and filtration equipment made during the start of the COVID-19 pandemic brought the RUMC air quality up to or exceeding the same level of area hospitals. Think of that when considering whether or not you are ready to return to CUC or Church—the air in all our buildings is better than the air in your home, school or workplace!
---
Online Attendance Register for SS Classes
Be sure that you register your attendance – either Zooming or on-site participation online using your personal cell phone or tablet.
Go online to: www.rumc.com/connect-card to register
---
CUC President's Message
The Groaning of the Spirit
By Dean Peppe
We do not know what we ought to pray for, but the Spirit himself intercedes for us through wordless groans. — Romans 8:26
Romans 8 speaks of a threefold groaning in our world.
The creation is groaning like a woman in childbirth to be set free from decay. Earthquakes and hurricanes ravage the earth. We cannot fish in many rivers because they are polluted. Our use of fossil fuels is ruining the ozone layer that protects us from excessive radiation from the sun. Can you hear the restless and anguished groans of creation?
Likewise, Spirit-filled believers are groaning. Cancer devastates our bodies. Racial injustice attacks our communities. The COVID-19 pandemic has disabled our nations and killed many, many people while increasing opportunities for abuse. Can you hear the grief-stricken sobs and cries of God's people?
Along with us, the Holy Spirit is also groaning while interceding for us in ways that only God can understand. And the Spirit's groaning changes everything, because it enables both creation and us to have hope and to wait patiently. Paul concludes that the creation waits expectantly for the children of God to be revealed, when it will be freed from its bondage to decay (Romans 8:19-21). Likewise, as Spirit-filled Christians, we hope for what we do not see and therefore wait patiently (8:25).
How are you doing as you groan over all the effects of sin in this world? Do you hear the Spirit groaning along with you? Groaning yet hopeful—that's the life we have as God's children on this earth.
It was great to see everyone this past Sunday. We have our internet service up and running-finally, so we should be able to join you from our Cabin. Please contact Sandy or me about serving as an officer or committee member for this coming year-starting on August 15, 2021.
God Bless,
Fred Brown
---
CUC Wednesday Night Dinner
Summer Wednesday Night Dinners for CUC members have resumed. We had 37 dining at Tai House this past Wednesday!
Slope's BBQ at 34 E Crossville Rd., Roswell, is the venue for WNO, June 16, at 5:30pm. Signup sheet will be passed at Sunday school. If you don't sign up and can attend or you sign up and can't attend, please notify Larry Douglas by noon Tuesday.
---
Invitation from the Vice President:
Hello, CUCers! If you are not currently a CUC committee member – OR if you are already a committee member but are interested in doing something more or something different- please email, text or call me so we can get you set up to contribute your time and effort for the betterment of our class, our church and our community! We are filling committee positions right now for the 2021-2022 year so don't wait!! We want to put your unique talents and abilities to work!! I'm eager to hear from you!
Sandy Martin
---
CUC Fall Retreat
We're still hoping for more to sign up for our Fall Retreat in Young Harris/Hiawassee. It is going to be a great, fun, fall gathering of fellow CUCers so please consider joining us. Phone The Ridges at 888-834-4409 and mention code CUC 2021 to get our special rate of $149.48 and confirm your room. Call, text or email Gene Osborn with questions or just to let him know you plan to attend.
---
Margie Avery – Continuing recovery from chemo and radiation
Betty Gay and family on the passing Don
John Lemke – peace for his soul. A memorial service will be held on Tuesday, July 20 at 10 a.m. in the RUMC Chapel. Burial will be held in Ohio at a later date.
Diane Stephens -asking for prayers for a biopsy on Friday.
Gwen Grant – having radiation for brain tumors
Continuing Prayers
Dick Anthony– as he continues to deal with health problems
Sister Bachus – with continuing back problems and Parkinson's Disease
Pat (Mrs.) Cooney and (Mr.) Pat as she continues to battle multiple myeloma
Mary Kay Mills – as she continues to recover from her bout with leukemia
Edna Smith as she deals with increasing problems with Parkinson's Disease.
Stan Thomason – He appreciates hearing from CUC friends.
Vince and Donna Grosse appreciate your continued prayers for their friend Susan Ouzts and Vince' sister Deidre. Both Susan and Deidra are awaiting decisions about their next treatment options.
Please pray for needs expressed and unexpressed for CUC members, and for friends and relatives of CUC class members who are facing illnesses, loss of loved ones, and important decisions to be made. Prayers also for our nation and its people.
---
Birthdays
Anniversaries
Beth and Bob Hamilton – June 17, 1961 – Pittsburg, PA – 60 years!!
Katherine and Craig Simons – June 17, 1967- 54 years!
---
From Jacob Crane
This week we Served over 270 Hot Meals and over 100 Frozen Meals in 2 days!
Friday Night… at 5:00 PM…Bring the Family and Enjoy Grilled Burgers, Hot Dogs, and Ice Cream on the Commons!! Great Food and Fellowship
RUMC Weekly Take Home Menu: June 15th and June 17th
Tuesday: Creamy Tuscan Sausage Tortellini, Garlic Bread, Chef Salad.
Thursday: Beef Stew, Herb Rice Pilaf, Roasted Garlic Butter Broccoli, Yeast Roll.
Our Current Selection of Frozen Meals…First Come First Serve!
Frozen Meals $5
Hungarian Chicken Stew
Macaroni and Cheese
BBQ Pulled Pork w/ Smoked Gouda Mac and Cheese
Chorizo w/ Rice and Beans Frozen Soups $4 (3 for $10)
Vegetable Minestrone
Brunswick Stew
---
40th Annual Patriotic Concert
The Annual RUMC Concert will once again be virtual this year. You may watch the concert any time from Friday, July 2 through Sunday July 4 at rumc.com/patriotic
---
Malone Dodson Golf Tournament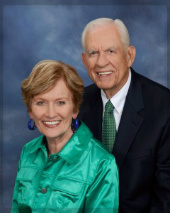 The Malone Dodson Golf Tournament is scheduled for Monday, October 11th. This event raises funds for the RUMC Foundation. Of course that is the date of our CUC Retreat. They will need more "outside" volunteers on the day of the golf tournament and CUC'ers have often been some of the volunteers. If you are not attending the CUC retreat and would be willing to volunteer please contact Anne Bridges or Sue Whitton (rwwhitton@comcast.net) to be added to the volunteer list.
---
Support for Our Missions: Continue to save those flip tops for Ronald McDonald Houses! Continue to contribute support to Murphy Harpst using Amazon Smile.
Also register at Publix.com with Murphy Harpst school as the one to receive a portion of your receipts at Publix.
---
July 2-4 – Virtual 40th Anniversary RUMC Patriotic Concert
July 17- RUMC Christmas in July
August 14 – 2021 HomeStretch Road Race
October 10,11,12- CUC Retreat at Hiawasee
October 11- Annual Malone Dodson Golf Tournament
December 7 – CUC Christmas Party
---
---