"You have heard that it was said , Love your neighbor and hate your enemy. But I tell you: Love your enemies and pray for those that persecute you, that you may be sons of your Father in heaven." Matthew 5:43-45
---
Sunday, May 23, 2021
God and Israel.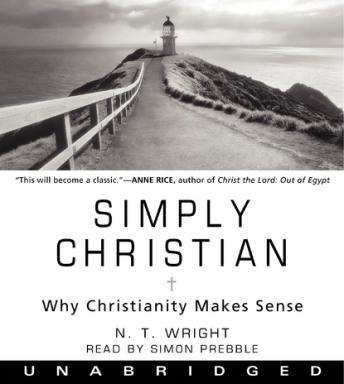 Our lesson this Sunday, will be given by Sally Dowland from the book "Simply Christian, Why Christianity Makes Sense" by N.T. Wright, Chapters 5 and 6. The book is a fresh presentation of the timeless truths of Christianity. Wright makes the case that faith is reasonable and rewarding for us today, and leaves believers with a reason for renewed faith. This week's topic is "God and Israel."
---
CUC Sunday School Class
CUC attendance Sunday, May 16
Zoom: 36 + Class: 53 + 1 teacher , Total: 90
Thank goodness for Zoom! But it is good to see each other again face to face!
This Sunday we will continue to have class both in the classroom and on Zoom.
If the meeting does not start for you by 9:30 am on Sundays, check your emails for a new (alternate) link to the Sunday School meeting.
---
Online Attendance Register for SS Classes
Be sure that you register your attendance – either Zooming or on-site participation online using your personal cell phone or tablet. Go online to: http://www.rumc.com/connect-card to register within Ministry Platform, select the event that you are attending to register. When you choose the time that the class normally meets, the system will then automatically connect your attendance to the CUC class.
---
Simply Christian: Why Christianity Makes Sense
During May and June, we are studying the book Simply Christian: Why Christianity Makes Sense, by N.T. Wright. You are encouraged, if you like, to read along with the lessons. The book is a fresh presentation of the timeless truths of Christianity. Wright makes the case that faith is reasonable and rewarding for us today, and leaves believers with a reason for renewed faith. The series continues with:
May 30 – Bob Fletcher (Jesus and the Holy Spirit)
June 6 – Bob Fletcher (worship, prayer, scripture)
June 20 – Sally and Bob – Church and New Creation
---
A Message from CUC President
Choosing Love over Rights
By Dr. Charles Stanley
We talk a lot about rights these days. Yet the attention given to human entitlements hasn't brought about corporate or personal freedom. Instead, most people are prisoners of jealousy (you have greater rights than I do!), greed (I deserve more!), or bitterness (my rights have been violated!).Instead of focusing on the privileges due us, we should take the biblical perspective of loving enemies and forgiving persecutors (Matt. 5:44). Believers lay down their rights so they can take up the cause of a holy kingdom. That doesn't mean that we let people trample on us. Rather, we offer a proper response according to biblical principles. In short, believers should be more concerned about showing God's love to those who do wrong than about demanding their rights. Maybe you're thinking, But he doesn't know how I've been mistreated. Indeed I do not. But what I do know is how Jesus Christ, our example, reacted to terrible abuse. He was betrayed by His friends, persecuted by His people, condemned by His peers, and crucified for our sins. Yet He said, "Father, forgive them" (Luke 23:34).Before assuming that Jesus' capacity for forgiveness and love is out of reach for mere human beings, remember: His Spirit dwells in believers. We can choose to give away our rights and let God's love work through us.
Luke 6:29 says to turn the other cheek and give up more than is asked because expressing love outweighs exerting our rights. You can't lose when you show others the boundless care of the Lord. You gain His blessing, and, hopefully, someone will be saved because of your example.
It was a great turn out for our Spring Fling on Wednesday night. We had 46 attend and everyone seemed to enjoy the night out. Thanks to Mike and Garlynn and the members of the social committee. Special thanks to John Phelps for our citizenship quiz (congratulations to the winning table), Jeff for providing the sound equipment and music, MariAnna for the delicious cakes, and Chuck and staff at the Peach and Porkchop.
July 4 this year will be on a Sunday. Based on the information I have gotten from Jeff Ross, RUMC will have regular services that day but nothing special is planned. Sunday Schools have option to meet or not. We currently do not have a speaker for the 4th, so unless one of our CUC members wants to volunteer to teach the class, I am recommending we take the week off. If you want to be the speaker on July 4th let me know.
God Bless,
Fred Brown
---
CUC Wednesday Night Dinner
Summer Wednesday Night Dinners for CUC members have resumed. For Wed. May 26 at 5:30, we will dine at Marlow's Tavern, 625 W. Crossville Rd., Roswell (next to Pike Nursery). Signup sheet will be passed at Sunday school. If you don't sign up and can attend or you sign up and can't attend, please notify Larry Douglas by noon Tuesday.
---
RUMC Weekly Take Home Menu
Jacob reports:
We had a great week this week. Our numbers were back up and we were able to Serve up over 420 Hot Meals! Our Frozen meals are still helping out in the community as well, as we sent out around 150 frozen meals this week. Next week will be our last three-day food service week as we drop down to a Tuesday/Thursday schedule starting in June.
Week of May 25th – May 27th
Tuesday: Chicken Parmesan, Spaghetti Marinara, Cesear Salad, Garlic Bread.
Wednesday: Mojo Pork Medallions w/ Tropical Salsa, Cilantro Rice Pilaf, Seasoned Black Beans, Roasted Plantains.
Thursday: BBQ Beef Brisket, Baked Beans, Chopped Slaw, Texas Toast.
Current Selection of Frozen Meals…First Come First Serve!
Frozen Meals $5
Beef and Pork Barbacoa w/ Mexican Rice and Beans
Chicken Fried Rice
Tuna Noodle Casserole
Shrimp Pasta Primavera Frozen Soups $4 (3 for $10)
Vegetable Minestrone
Loaded Potato Soup
Beef Cabbage Roll Soup
---
MUST Summer Lunch/Grocery Program
MUST Summer Lunch/Grocery Program starting June 7 this summer is exactly like last summer. We no longer make sandwiches nor do we need to collect money for this ministry. If you wish to be involved in this ministry there are 2 ways you may do so. Monday from 12:00-2:00 they will accept donations for the grocery giveaway.
You can do this by driving up to the Fellowship Hall and someone will come out and get the items from your car. They also package items for the later giveaway. Starting at 4:00 Monday they get organized in the Fellowship Hall to hand out the groceries around 6:00 from the Fellowship Hall side of the church. The families drive up to receive the groceries. There is a list of items for donation on the RUMC website. You may also donate money by way of https://rumc.online giving.org/donate/guest. If you wish to volunteer contact Scotty Brewington.
---
Prayer Requests
Margie Avery – recovering of her strength following chemo and radiation treatments
Betty and Don Gay – on palliative care and doing poorly at home with daily help of caregiver
Bettie Goss and family on their loss of John
Gwen Grant and family – as she deals with brain tumors
Vince and Donna Grosse appreciate your continued prayers for their friend Susan Ouzts as she has very critical surgery on May 24th, and she needs many prayers.
Continuing Prayers
Dick Anthony– as he continues to deal with health problems
Sister Bachus – with continuing back problems and Parkinson's Disease
Mary Kay Mills – as she continues to recover from her bout with leukemia
Edna Smith as she deals with increasing problems with Parkinson's Disease.
Stan Thomason – appreciates phone calls.
Please pray for needs expressed and unexpressed for CUC members, and for friends and relatives of CUC class members who are facing illnesses, loss of loved ones, and important decisions to be made, especially at this difficult time with the Corona virus! Prayers also for our nation and its people.
---
Thanks
Bob Hamilton wants to express his heartfelt appreciation to all In CUC for the expressions of love & concern during his illness.
He and Beth thank all for the wonderful messages.
---
Memorial Service Announcements
The Memorial Service for Jim Adcock: will be in the RUMC Chapel on Tuesday, June 1, at 2:00 p.m. The family will receive friends at 1:00 p.m. in the Parlor. Inurnment in the Garden of Love will follow the service
Sandy Calvert, a former CUC member, died May 14. The Memorial Service will be held on Thursday, June 3 at 3 p.m. in the RUMC Chapel. Inurnment to follow in the Garden of Love. Family will receive friends one hour prior to the service. (Her husband, Bob Calvert died in June 2020.)
The Memorial Service for Virginia Thomason will be held on Monday, June 7 at 1 p.m. in the RUMC Chapel.
---
Update on Baby Jack
from MariAnna Brown:
We were blessed to celebrate Jack's second birthday on April 26. Some of you have inquired about him. He is non-verbal, can't sit alone, can't rollover or walk. He has a feeding tube because he doesn't know how to eat. The doctors believe his handicaps are caused by a rare genetic disorder GRIN2B with microcephaly; not from being a micro premie. He receives several kinds of therapy multiple times a week, not yet knowing if he will talk or achieve a higher level of functioning. He will be going to a daycare for disabled children beginning June 1 rather than having at home nursing care. His parents believe the exposure to other children and adults will be good for him. Jack rarely sleeps and has seizures which recently have become more intense with different characteristics. He will be admitted to Children's Hospital Thursday for an EEG and other neurological testing.
This little guy and his parents need lots of prayers. Please pray for (1) the seizures can be controlled by a new medication, (2) that Jack will sleep (3) that he will reach a higher level of functioning (4) that he will thrive in the special daycare and (5) please pray for continued strength and courage for his parents. Jack is a beautiful child and is such a blessing to Dianna and Chris! They have grown spiritually and in so many ways since Jack was born!! They consider him such a gift!
---
Birthdays
Anniversaries
Linda and Jim Boswell– May 27, 1961 – Troy, AL – 60 years!!
---
CUC Missions
Support for Our Missions: Continue to save those flip tops for Ronald McDonald Houses! Continue to contribute support to Murphy Harpst using Amazon Smile.
Also register at Publix.com with Murphy Harpst school as the one to receive a portion of your receipts at Publix.
---
Garage Sale today!
The Gay's have a huge garage sale and all money goes to Wounded Warriors Project.
---
August 14 – 2021 HomeStretch Road Race
October 10,11,12 – CUC Retreat at Hiawasee
October 11- Annual Malone Dodson Golf Tournament
December 7 – CUC Christmas Party
---
---