What has come into being in him was life, and the life was the light of all people. The light shines in the darkness, and the darkness did not overcome it.
John 1:3b-5 (NRSV)
---
Sunday, June 7, 2020
Holy Light in the Time of COVID-19
One of CUC's favorite speakers, Scott Dickson, has the CUC lesson Sunday. His lesson title is: Holy Light in the Time of COVID-19.
CUC Sunday School Class on Zoom
Last Sunday there were 53 participants on Zoom, approximately 88 members total.
Due to the limit of 100 participants Doug suggests that you watch the Class meeting on one device, such as your tablet, iPad, or computer so that it can be viewed by you and your significant other. This will give everyone a chance to view the class.
Just enter that ID when you start Zoom and you will be connected to the Sunday School meeting . Doug normally starts the meeting about 9:15 am on Sundays. This gives you a chance to say Hello, and then the class starts at 9:30 am sharpish!
---
Note from CUC Pres. Sandy Griffin:
Hello CUCer's.
I would like to ask everyone to please join the class by 9:20 if possible. Bonnie White will be playing the piano for us at 9:25. Make sure your mic is muted. The icon for that is on the bottom left of your screen. We are going to try a new way to be together without "being together" this Sunday on Zoom. After our speaker we will break out into small groups. Doug will do this from his computer and we do not know beforehand who will be in each group. Here are some ways that we think this will be more productive:
Unmute your mics.
Pick a leader for your group to guide the discussion. We have 15 minutes before we go back to the main group.
Discuss Scott's lesson; what were the highlights for you, what did you learn that you did not know before the lesson, questions for Scott.
Hope everyone is well. Thanks to those of you for being our feet on the ground and buying groceries for Must Summer Grocery program. After the first Monday of grocery pickup they were very low on most of the items on the list.

God Bless You
Sandy
---
MUST Summer Grocery Bag Program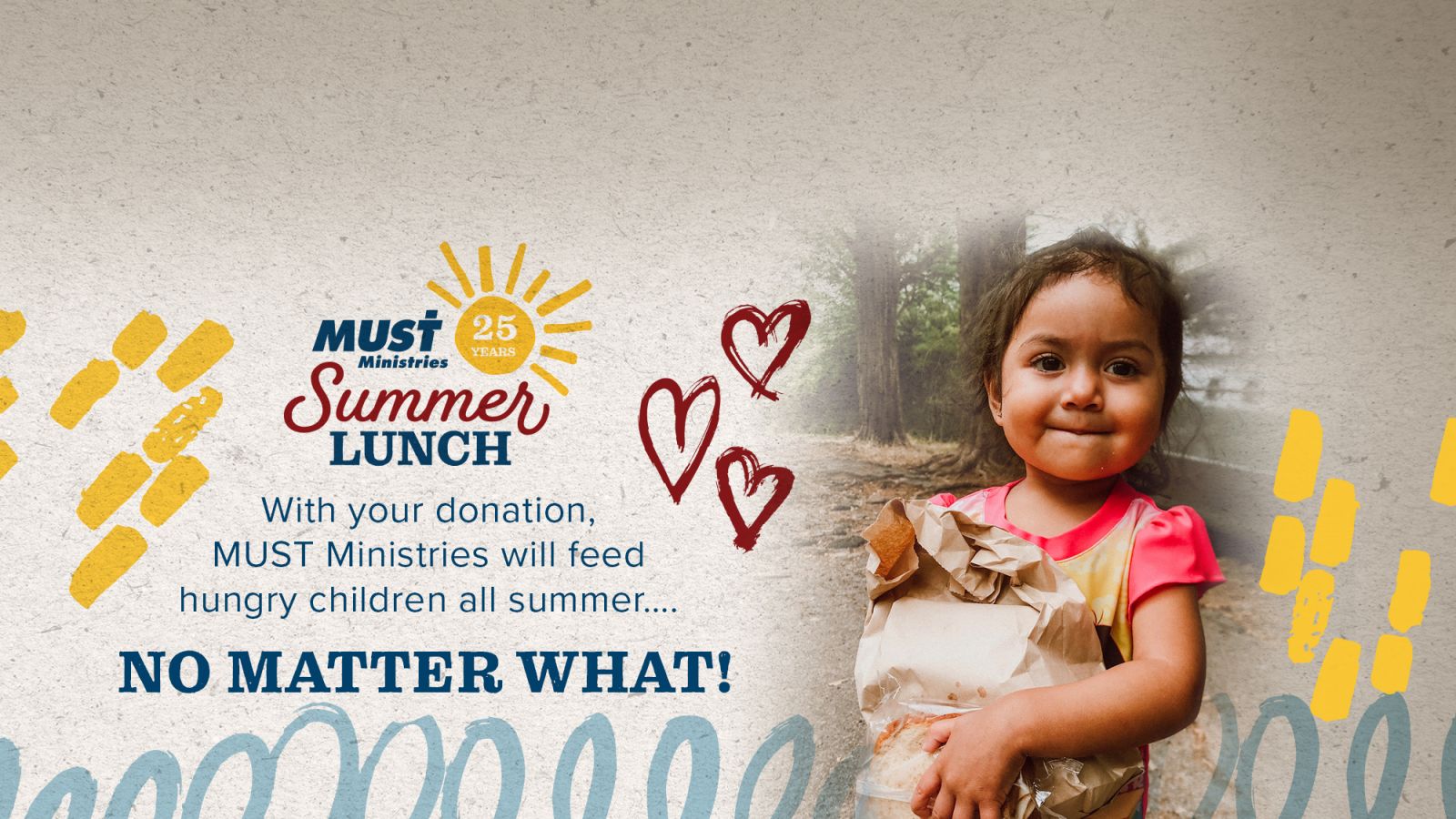 RUMC plans to provide one $40 bag of groceries every week for 500 families for ten (10) weeks for the MUST Summer Grocery food program. That is $200,000 worth of groceries.
MUST needs us to do the shopping. The total amount contributed by CUC for the MUST summer grocery program is $6340. CUC members who are doing the grocery shopping should send or email a copy of their receipts to Charlie Mason for reimbursement.
This past week the program distributed around 400 bags of free groceries to almost 200 local families. We expect these numbers to significantly increase for Week #2 as word gets out about the program. We gave out almost everything we had, so we need to restock the tables!
You can drop-off groceries at the RUMC Fellowship Hall this Sunday (6/7) or Monday (6/8) 2:00-4:00 PM. Just pull up to the Fellowship Hall, honk your horn, and a volunteer will come get the groceries from your car. Here's what we need:
Frozen packages of protein! (Ground beef, chicken, sausage, etc.) We're finding that this is the hardest thing to acquire for two reasons: #1)We can't buy it in bulk from our distributors because the individual portions are too large and expensive and #2) individual buyers are having trouble getting large quantities from grocery stores – and even Costco and Sam's Club – because of purchasing limits. The immediate solution is just more people on the ground, each buying 1-2 packages and donating them weekly. Keep us in mind as you shop this week! Please donate frozen if you can.
Other items we need:
Hot dogs/buns (FYI: We're not seeing the same purchasing limits on hot dogs – you should be able to buy more than one package at a time.)
Jelly (We have PLENTY of peanut butter. MUST gave us 5K jars. We only have about 20 jars of jelly.)
Also needed : Block of cheese or package of shredded cheese, Spaghetti, Pasta sauce, Mac & Cheese, Tortillas (corn or flour),Canned beans (refried or black), Canned corn, Canned fruit, Boxes of crackers, Boxes of cereal.
We're also accepting fresh produce! Potatoes, onions, apples, oranges keep the best. We will also take liquid dish soap, toothpaste and hand soap.
Anyone who would like to buy and deliver items from the list to the church can do so. Please keep your receipt for Charlie Mason and you will be reimbursed from the money that has been donated for the MUST Ministry.
---
RUMC Covid-19 Virus Sunday Alternative
Be sure to live stream the church service on Sunday. Go to RUMC.com/live at the time of the Sunday service you want to watch.
---
Meals from the RUMC Kitchen
The hot $5.00 takeout meals continue Monday through Thursday from 12:00 pm – 2:00 pm. We will also have Bonnie White at the piano on Monday and Wednesday and Mark Ewald and "The Me and T" band performing on the drive through sidewalk on Tuesday and Thursday.
We are still getting a great turn out each week, and Jacob is hopeful that the summer will keep bringing us a few new faces to Serve! Last week, even with the shortened week, we were still able to serve over 350 hot meals and another 260 frozen meals! Thanks again to all of you for supporting this ministry.
RUMC Weekly "To Go" Menu:
Week of June 8th- June 11th
Monday: Peruvian Chicken Stir Fry, Roasted Potatoes, Pickled Veggie Salad, Fresh Roll.
Tuesday: Adobo Pork over Rice with Charro Beans, Grilled Tortillas.
Wednesday: Chicken Pot Pie, Garden Salad, Yeast Roll.
Thursday: Italian Sausage Rigatoni, Seasonal Vegetable Medley, Garlic Bread.
All meals include Bottled Water
While it is preferred that orders are made online, payments of cash or check are still accepted. Just click on the link below to pre-order online or email Jacob and then pull up to the curb outside the Fellowship Hall doors. Just drive up and honk your horn! Same for frozen meals – order online or email or call Jacob during daytime hours and just pull up to the curb!
Online ordering: http://www.rumc.com/wno/
---
Dick Anthony on recurrence of Multiple Myeloma
Shaw Skillings and family on the loss of Shaw's brother.
David Howe CUC president 2007-2008 on his cancer diagnosis
Continuing Prayers
Pat (Mrs.) Cooney and (Mr.) Pat as she continues to battle multiple myeloma
Shirley May still recovering with post-shingles neuropathy
Babs Skillings for relief of back pain and for successful knee replacement surgery June 24.
Stan and Virginia Thomason – Virginia remains hospitalized with leg infection. Stan appreciates notes and calls as he is alone in independent living facility.
Please pray for needs expressed and unexpressed for CUC members, and for friends and relatives of CUC class members who are facing illnesses, loss of loved ones, and important decisions to be made, especially at this difficult time with the Corona virus! Prayers also for our nation and its people and for the reopening of churches
CUC Cares and Concerns
Since we will not be meeting it is important that we keep those CUC prayers coming.
Please send prayer requests and updates to Sue Waite
---
Birthdays
Grady Phillips – June 7
Julianna Goodson – June 7
Terry Taylor – June 9
Jan Ligon – Jun 11
Anniversaries
Claudia and John Phelps – June 8, 1968 -52 years!
Kris and Dave Taylor – June 9, 1968- 52 years!
Martha and Tom Knight – June 10, 1961 – 59 years!
---
Support for Our Missions:
Before the Box Top plan is completely discontinued and changed to an online system, please keep on saving those accumulated Box Tops for Education for Red Bird Missions.
Continue to save those flip tops for Ronald McDonald Houses!
You can also contribute support to Murphy Harpst using Amazon Smile.
---
---