As they approached Jerusalem and came to Bethphage on the Mount of Olives, Jesus sent two disciples, 2 saying to them, "Go to the village ahead of you, and at once you will find a donkey tied there, with her colt by her. Untie them and bring them to me. 3 If anyone says anything to you, say that the Lord needs them, and he will send them right away." 4 This took place to fulfill what was spoken through the prophet: 5 "Say to Daughter Zion, 'See, your king comes to you, gentle and riding on a donkey, and on a colt, the foal of a donkey.'" 6 The disciples went and did as Jesus had instructed them. 7 They brought the donkey and the colt and placed their cloaks on them for Jesus to sit on. 8 A very large crowd spread their cloaks on the road, while others cut branches from the trees and spread them on the road. 9 The crowds that went ahead of him and those that followed shouted, "Hosanna] to the Son of David!" "Blessed is he who comes in the name of the Lord!" "Hosanna in the highest heaven!"10 When Jesus entered Jerusalem, the whole city was stirred and asked, "Who is this?" 11 The crowds answered, "This is Jesus, the prophet from Nazareth in Galilee."
Matthew 21:1-11
---
Sunday, March 8, 2020
Who is This? Jesus, the Prophet from Nazareth
One of our favorite teachers, Dr. Jim McCormick has our CUC lesson Sunday. His lesson title is "Who is this? Jesus, the Prophet from Nazareth." Jim is on track to give the programs at CUC for the next five Sundays, through Palm Sunday. His topic for the series is, "Who Is This?"
CUC Refreshments
We are thankful for our CUC refreshments each week. This Sunday they will be provided by Jeanne & Jim Ehlers, Jan Ligon, and Julianna Goodson
CUC Attendance
March 1
Members 93 + Guests: 8 + Speaker: 1 = 102
CUC Collection
March 1
$115
---
CUC Sponsorship of HomeStretch Road Race
CUC class voted to support a motion by our treasurer Charlie Mason to contribute $750 to sponsor the Homestretch Road Race 2020.
---
CUC Small Group Dinners
Plan to sign up to attend or host one of our CUC April Small Group Dinners, coming soon!
---
CUC Website Addition
Doug Tatom has added a Podcast box to the CUC website and will add podcasts as they are available. (on the right hand side of this page)
Also, Doug Tips box has been added to the right hand side of the page, with blog articles by Doug.
---
Job Networking Being Honored
Many CUC members are actively involved in the Job Networking program two Monday nights each month. RUMC's Job Networking program will be honored at the State Capitol on March 18th.
---
Pop Tops from CUC
Recently the Wrights turned in our CUC collection of 20 pounds of pop tops (worth 40-50 cents a pound) to the Ronald McDonald House and received the following thank you note: "Thank you for collecting pop tops for Ronald McDonald House charities. Since 1998 the Pop Tops Recycling program has raised over $148,000 for the two Ronald McDonald Houses in Atlanta.
ARMHC relies on friends like you to keep our hearts and doors open to nearly 2,000 families of ill and injured children each year. This donation will help us make a significant difference in children's lives by keeping families together when they need each other the most."
---
Wednesday Night Out
The menu for Wednesday, March 11 is:
Peppered Beef Tips and Gravy, Sesame Chive Rice Pilaf, Roasted Vegetable Medley, Buttered Yeast Rolls
Featured Salad Bar and Soup De Jour
Maple Candied Bacon Cake
Make your plans to be there with many of your CUC friends…..don't miss it….delicious food, warm fellowship and a friendly place to be.
---
Acting Up presents Life with Father
Tickets are on sale and may be purchased via the Box Office at 678.871.7766; Main Office, Chapel building; Worship Arts office, Sanctuary building; or online at brownpapertickets.com.
The show runs Friday through Sunday, March 27-29. Tickets for Friday at 6:30 p.m. and Saturday at 5:30 p.m. include dinner and are $15 for general admission or $30 reserved seat. Tickets for Sunday at 4 p.m. are $10 general admission or $25 reserved seat. Information: 678.871.7766 or rumcactingup@gmail.com
---
Box Tops and Flip Tops, etc.
Before the Box Top plan is completely discontinued and changed to an online system, please keep on bringing in those accumulated Box Tops for Education for Red Bird Missions.
Save and continue to bring in those flip tops for Ronald McDonald Houses!
---
Tom Erdman – As he continues to recover following surgery
John Lemke as he recovers at home from extensive foot surgery
Virginia and Stan Thomason – are moving to Greer SC. Virginia is moving to a rehab facility and Stan will be staying with his son Scott for now.
Continuing Prayers
Dick Anthony as he continues his recovery.
Pat (Mrs.) Cooney and (Mr.) Pat as she continues to battle multiple myeloma.
Betty and Don Gay at home with assistance
Johnny Johnson as he continues chemo for his pancreatic cancer.
Thanksgiving
Julianna Goodson back to class after complicated knee surgery
(Please help to keep this list up to date by notifying the editor (suewaite@bellsouth.net)of any CUC members who need to be added, updated, or removed from the list)
---
CUC Sunday Cares and Concerns
On Sundays there is a basket with cards and a pen for you to write down your prayer requests and/or thanksgivings. It will be on the table to the left as you come in the double doors. After you fill it out, give the card to Sandy Griffin and she will read it from the podium. Our prayer requests are too important and we want everyone to hear them.
Please pray for needs expressed and unexpressed for CUC members, and for friends and relatives of CUC class members who are facing illnesses, loss of loved ones, and important decisions to be made.
---
A Note From Former CUC Member
From Nancy Van Horn: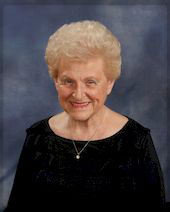 Everyone wanted to see my miniatures before I left but was not able to show them. We are now putting them on Auction on Invaluable.com on March 14 under Karen's Miniature (Dollhouse) Shop.
To bid you do have to register on line, but can look at everything now. Can you pass the information to CUC? I hope all is well with you. I really miss all of you. I am
happy here in Pa near my son Bob.
---
Birthdays
Johnie Wright – March 8
Betty Smith – March 11
Diane Stephens – March 12
Patsy Lanham – March 13
MariAnna Brown – March 14
Anniversaries
none
March 15 – The Voices of Mimosa Concert – 3 P.M.
April 25 – Homestretch Run the River Road Race
May 7-9 – Job Networking Garage Sale
June 23 – CUC Patriotic Party – 6:00 PM
Oct. 21-23- CUC annual retreat at Winshape at Berry College
---
---